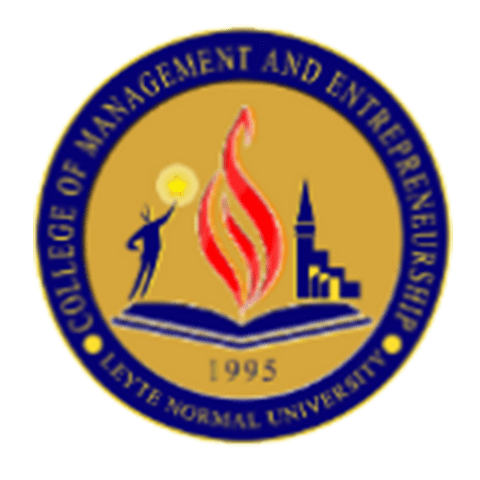 College of Management and Entrepreneurship
Vision
[INSERT COE VISION HERE]
Mission
[INSERT COE MISSION HERE]
Goals
To provide an academic perspective for the students to acquire the necessary tools for development within the managerial context.
Bachelor of Science in Hospitality Management (BSHM)
Graduates in this Hospitality Management program are expected to produce food products and services complying with enterprise standards; apply management skills in Food and Beverage service and operations; perform and provide full guest cycle services for front office; perform and maintain various housekeeping services for guest and facility operations; plan and implement a risk management program to provide a safe and secure workplace; provide food and beverage service and manage the operation seamlessly based on industry standards.
Bachelor of Science in Tourism Management (BSTM)
Graduates in Tourism Management program are expected to plan, implement, and monitor tours and sales activities; research, plan, and conduct various tour guiding activities; develop appropriate marketing programs and arrange the required travel services; plan, organize implement, and evaluate MICE activities, and plan, develop, and evaluate tourism sites and attractions.
Bachelor of Science in Entrepreneurship (BS Entrep)
This program will help aspiring entrepreneurs acquire the skills, values, and attitudes that will increase their chances of business success. Graduates are expected to set up and manage their own business or work in any organization where entrepreneurial competencies are required.
EVANGELINE D. SANCHEZ, DM
Dean, College of Management and Entrepreneurship
Evangeline V. Sanchez (Coordinator, BSHM/BSTM)
Chinchinella S. Bofill, DM
Raul John H. Delos Reyes, MBA
Mary Christine E. De Luna, MM
Solomon D. Faller Jr., DM
Christopher P. Gambito, MBA
Nilda V. Jamora, EdD
Ursula M. Labita, DM
Juliet C. Lerios, MM
Marc Y. Liarenas, MBA
Ariel B. Lunzaga, PhD
Emily Jill T. Naval, MBM
Jake Anthony Quintero, MBA
Evangeline V. Sanchez, DM
Nestor C. Sedanza, DM
Feliditha D. Cagara
Graciele Mae K. Cinco
Joyce Kaye B. Lopez
Karin Aira C. Pelingon
Jeza F. Terado
Asther Sandy N. Matienzo
Joyce S. Navarra
Entrepreneurship Faculty Members
Myrna O. Piedad, DM
Leo Reaywen Tugonon (Coordinator, BS Entrep)
Candice P. Aquilos, MM
Floramae Naing, MBA
Kristel Joyce P. Cabacang, MM
Milagros Claribel Monares
San Isidro - Satellite Campus
Address: P. Paterno St., Tacloban City 6500
Copyright © 2023 Leyte Normal University. All Rights Reserved