Faculty Research Involvement
Research is a major role of the faculty of the university. The university code, or the implementing rules and procedures of the university charter explicates that faculty members are to render at least five hours per week for research. As such the RDO with the research coordinators in the academic units and college monitors the involvement of the faculty in research. The research involvement of a faculty in the university will be given a corresponding point which will account for his/her research productivity in every semester. This shall however, be supported with a document as evidence and shall be governed by the provisions in the Research Manual.

The process is presented below:


Presentation Support Policies
Research Involvement Brochure
Click the button below to access the research investment brochure.
Research Monitoring Form
Click the button below to access the research monitoring form.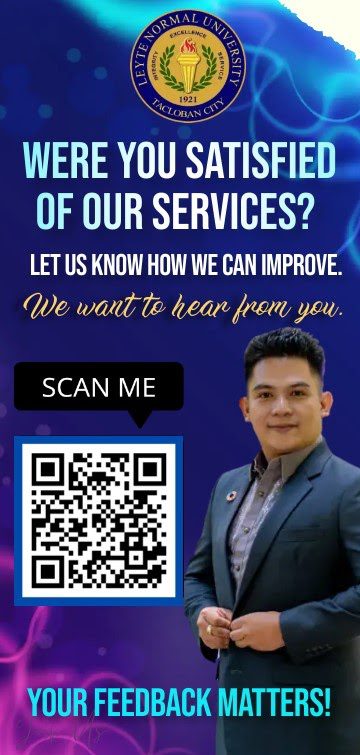 San Isidro - Satellite Campus
Address: P. Paterno St., Tacloban City 6500
Copyright © 2023 Leyte Normal University. All Rights Reserved